BOIL WATER ADVISORY
2/8/2023 – The boil water advisory for the Barton Mill area has been lifted.  
2/7/2023 – There is a boil water advisory in effect for residents located on Barton Mill from Parson Street to Gordon Hill.  Please continue to monitor this website for updates.  We appreciate your patience and cooperation.  
UCARD UTILITY ASSISTANCE
It has come to our attention that some customers may receive utility assistance through UCard from United Healthcare.  Due to the fact that these cards are not Mastercard, Visa, or Discover format then we can not process those cards at our office.  However, you can pay your bill through the 800 number that is provided on the back of your card, the Bill Pay option on their website https://www.uhc.com/ or through their app, or take your card along with your utility bill to your local Walmart Customer Service Desk for assistance.  You will have to provide information that is on your utility bill so please have that with you.  Keep in mind that it could take at least two weeks for us to receive payment so if you wait until last minute then your account could be disconnected for non-payment and other fees will apply.
Please refer to the literature you received from United Healthcare or see the "Utilities FAQ" section in the web link below:
https://healthybenefitsplus.com/HWPCard/Help
======================================================================= 
EMPLOYMENT OPPORTUNITIES (1/20/2023)
Corbin City Utilities Commission is seeking an Electric Superintendent. The successful candidate will supervise and direct the overall operations of the electric distribution system, which includes transmission lines, distribution lines, substations, transformers, electric meters, electric department vehicles, electric material inventory and electric department employees.
Required: High School Diploma or GED. Journeyman Lineman (10 years minimum). Driver's License (CDL preferred). Supervisory experience.
Corbin City Utilities Commission is seeking a full-time Helper/Laborer.  Qualifications include a high school diploma or equivalent and a valid Kentucky Driver's License.  CDL and Utility related experience are preferred. 
Applications may be obtained and resumes submitted to:
City Utilities Commission
1515 Cumberland Falls Hwy.
Corbin, KY 40701
CUC is an equal opportunity employer.
====================================================================
SEVERE WEATHER ALERT:
It is important to remember during severe weather, to avoid downed powerlines and contact your local utilities in the event you see any cable or wire laying on the ground.  Never touch, or attempt to move any cable or wire laying on the ground because there is always the potential for electrical shock.  
=====================================================================
IMPORTANT INFORMATION
TAX LAW CHANGE
 Beginning January 1, 2023, a new sales tax exemption law will go into effect.  Although the sales tax exemption remains in place for utility services at a primary residence, Kentucky will begin imposing a sales tax on other properties as of the above date.
If you have multiple meters listed in your name and currently not being charged sales tax on more than your primary residence, then you need to fill out a sales tax exemption form (Form 51A380) for your primary residence.  Landlords can also fill out a separate form (Form 51A381 accompanied by a Form 51A380 filled out by each renter) if you believe you should be sales tax exempt.  Please visit the Kentucky Revenue Cabinet website for copies of the forms and any questions you might have.  Some questions might already be answered by clicking on the following link:   https://taxanswers.ky.gov/Sales-and-Excise-Taxes/Pages/Residential-Exemption-Changes.aspx
If you are required to have a completed form on file, please drop it off at City Utilities Commission office at 1515 Cumberland Falls Highway, Corbin, KY 40701, or mail it to P.O. Box 1350, Corbin, KY 40702. Failure to provide a completed form, if required, may result in the loss of a sales tax exemption.
We will provide more information on our website as it becomes available.
Boil water advisories are broadcast by the local radio stations until test results verify that there is no contamination. When there is a very small number of affected customers, notices will be left on the customers front door. CUC will also post Boil Water Advisories on this website (as of January 30, 2013).  Also, if a CUC customer experiences a loss of pressure, they can contact CUC's office at (606)528-4026 to verify if their area has a boil water advisory in effect.
Last Updated (Thursday, 21 February 2013 16:02)
==================================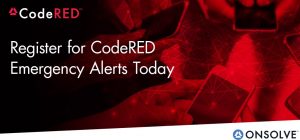 In an effort to keep our customers informed of notices such as boil water advisories, anticipated service outages, or possible utility emergencies, City Utilities Commission has enlisted a new alert system called CodeRED.  For more information and to sign up to receive these notifications, go to: CodeRED Notifications
Download the app: CodeRED App
or text CUCAlerts to 99411
====================================================================
SECURITY DEPOSIT POLICY
It is the intent of the Commission's deposit policy to assess credit risk at the point of application with a technology-based screening tool and charge deposits only to those potential and existing customers who pose a credit risk.
1. Residential Customers
Security deposits for residential customers (homeowners and renters) will be applied per the following:
*Applicants who pose no credit risk will not be charged a security deposit.
*Applicants who pose a minimal credit risk will be charged a security deposit equal to one months maximum usage at the service location.
*Applicants who pose a substantial credit risk will be charged a security deposit equal to two months maximum usage at the service location.
If a residential customer poses no credit risk at the time of application, but after being on service develops a minimal or substantial credit risk, they will be required to furnish a security deposit per their assessed credit risk.
Two Families on One Meter
Commercial, Industrial and All Other Customers
The Commission shall require a cash deposit from commercial, industrial and all other customers for utility service(s) to secure payment of bills. The required deposit shall be determined on an individual basis at the time of application in an amount to approximate two times the estimated maximum monthly bill.
A letter of credit may be accepted in lieu of a cash security deposit for commercial, and industrial customers, in accordance with the terms of CUC Resolution No. 342, and as it may be modified and revised from time to time.
Transfer of Deposits
Deposits may be transferred from one location to another if the applicant is the owner of the home at the location for which service is being requested. However, if the amount already on deposit is not equal to the amount of deposit required at the time of the transfer, the homeowner must pay the difference between these two amounts. All other applicants will be required to pay the applicable security deposit in full each time an account is opened. When the previous account is terminated and all outstanding bills are paid, the previous security deposit will be returned.
Interest on Security Deposits
The City Utilities Commission shall pay interest annually (in the form of a credit on the users 12/1 utility bill) on all customer security deposits retained by the Commission at interest rates as set by the Commission per state requirements. When a residential customer's credit risk is updated to no risk, or when an account is terminated and all outstanding bills are paid, the security deposit shall be returned along with any interest due to the customer.
Effective 2/1/2018  RATE SCHEDULE
Effective February 1, 2018 bills in accordance with CUC Board Minutes, September 13, 2017
======================================================================
Equal Opportunity
The City Utilities Commission of Corbin does not discriminate on the basis of race, color, national origin, sex, age or disability in its programs or activities. The designated civil rights coordinator is the General Manager.
Last Updated (Tuesday, 05 August 2014 12:01)