PUBLIC SERVICE ANNOUNCEMENT
The City Utilities Commission will hold a Special Meeting at 4:00pm on Tuesday, October 20th, 2020 at the CUC office located at 1515 Cumberland Falls Highway, Corbin.
TO CUC WATER USERS
Beginning July 7, 2020, the City Utilities Commission will be flushing all hydrants in the entire water distribution system to remove any sediment that may have collected in the waterlines.
During this period of time, water users may experience low water pressure for short periods of time and/or discolored water. HOWEVER, THE WATER WILL BE SAFE TO DRINK. All users are encouraged to check the color of their water before washing clothes. Discolored water may stain white clothes. Run water continuously for several minutes until discoloration is gone.
FLUSHING WILL CONTINUE UNTIL THE COMPLETE WATER DISTRIBUTION SYSTEM HAS BEEN FLUSHED.
City Utilities Commissions Response to COVID-19
4/28/2020-The health, safety and welfare of our customers, employees and community remains our top priority. During the COVID-19 pandemic City Utilities Commission voluntarily ceased disconnection for nonpayment. Please note that you, as the customer of the utility, remain responsible for utility charges during this time, even though cut-offs for nonpayment are temporarily suspended.
We encourage customers to please pay what you can during the time cut-offs for nonpayment are suspended. Any amount you pay now, regardless of how small, reduces the amount you will owe when the current state of emergency declaration is over. Many community service agencies have assistance programs that may help you pay delinquent utility bills.
We thank you for being a loyal customer of City Utilities Commission. We understand the challenges this crisis creates for our customers and want to work with you. Please contact our office for assistance in understanding your CUC account obligations, or to set up a payment plan if necessary. Monday-Friday, 8am-4pm 606-528-4026
3/27/2020-At City Utilities Commission of Corbin, Kentucky, our top priority is the health and safety of our customers, community, and employees. We continue to monitor updates through state and federal organizations, as well as the Center for Disease Control, and World Health Organization. We continually evaluate the latest developments to determine how we can adopt and amend measures, to support our customers and the community we serve, as well as our employees.
City Utilities Commission recognizes the importance of water, sewer and electric services during this time. That is why effective March 19th, 2020, CUC will be suspending service disconnects for nonpayment, credit card fees, and late payment fees, at this time. We hope this will ease some of the burden on those impacted due to the COVID-19 epidemic. We encourage those who can, to continue to pay their bills using CUC's free online bill service or our drive thru window.
Once the epidemic ends, we urge customers to pay any outstanding balances with CUC, or contact our office immediately to make payment arrangements.
For more information about COVID-19, please go to: https://www.cdc.gov
Click here for: Coronavirus Drinking Water and Wastewater Info
CUSTOMER REMINDER:
During the COVID-19 pandemic, toilet paper is flying off the shelves as people try to buy for two or three weeks to avoid venturing out of the house.
Regretfully, people have already started using common alternatives like wet wipes and paper towels.
While the substitutes are creative, it's important to remember that these innocent alternatives can cause serious consequences because only toilet paper should be flushed down pipes.
City Utilities Commission is using this opportunity to remind residents that personal wipes, paper towels and other materials should NOT be flushed down toilets. 
Personal wipes are especially misleading because they are often labeled "flushable" but they can clog personal sewer pipes and can damage pumps.
To avoid future issues, City Utilities Commission reminds all residents to throw toilet paper alternatives in the trash instead of flushing them down the toilet. 
Your utility company and staff continue to work to serve the public in these extraordinary times. We all need to be mindful of how our actions impact our infrastructure and each other. So, please remember, wipes clog pipes.
NEVER FLUSH THE FOLLOWING:
Baby wipes or cleaning wipes
Tampons and sanitary products
Condoms
Tissues
Paper towels
Dental floss
Cotton balls and swabs
Cat litter
Prescription drugs
Over-the-counter medicines
Cigarette butts
Boil Water Advisories
Boil water advisories are broadcast by the local radio stations until test results verify that there is no contamination. When there is a very small number of affected customers, notices will be left on the customers front door. CUC will also post Boil Water Advisories on this website (as of January 30, 2013).  Also, if a CUC customer experiences a loss of pressure, they can contact CUC's office at (606)528-4026 to verify if their area has a boil water advisory in effect.
Last Updated (Thursday, 21 February 2013 16:02)
==================================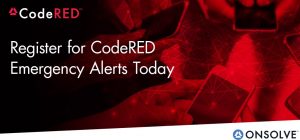 In an effort to keep our customers informed of notices such as boil water advisories, anticipated service outages, or possible utility emergencies, City Utilities Commission has enlisted a new alert system called CodeRED.  For more information and to sign up to receive these notifications, go to: CodeRED Notifications
Download the app: CodeRED App
or text CUCAlerts to 99411
====================================================================
SECURITY DEPOSIT POLICY
It is the intent of the Commission's deposit policy to assess credit risk at the point of application with a technology-based screening tool and charge deposits only to those potential and existing customers who pose a credit risk.
1. Residential Customers
Security deposits for residential customers (homeowners and renters) will be applied per the following:
*Applicants who pose no credit risk will not be charged a security deposit.
*Applicants who pose a minimal credit risk will be charged a security deposit equal to one months maximum usage at the service location.
*Applicants who pose a substantial credit risk will be charged a security deposit equal to two months maximum usage at the service location.
If a residential customer poses no credit risk at the time of application, but after being on service develops a minimal or substantial credit risk, they will be required to furnish a security deposit per their assessed credit risk.
Two Families on One Meter
Commercial, Industrial and All Other Customers
The Commission shall require a cash deposit from commercial, industrial and all other customers for utility service(s) to secure payment of bills. The required deposit shall be determined on an individual basis at the time of application in an amount to approximate two times the estimated maximum monthly bill.
A letter of credit may be accepted in lieu of a cash security deposit for commercial, and industrial customers, in accordance with the terms of CUC Resolution No. 342, and as it may be modified and revised from time to time.
Transfer of Deposits
Deposits may be transferred from one location to another if the applicant is the owner of the home at the location for which service is being requested. However, if the amount already on deposit is not equal to the amount of deposit required at the time of the transfer, the homeowner must pay the difference between these two amounts. All other applicants will be required to pay the applicable security deposit in full each time an account is opened. When the previous account is terminated and all outstanding bills are paid, the previous security deposit will be returned.
Interest on Security Deposits
The City Utilities Commission shall pay interest annually (in the form of a credit on the users 12/1 utility bill) on all customer security deposits retained by the Commission at interest rates as set by the Commission per state requirements. When a residential customer's credit risk is updated to no risk, or when an account is terminated and all outstanding bills are paid, the security deposit shall be returned along with any interest due to the customer.
Effective 2/1/2018  RATE SCHEDULE
Effective February 1, 2018 bills in accordance with CUC Board Minutes, September 13, 2017
======================================================================
Equal Opportunity
The City Utilities Commission of Corbin does not discriminate on the basis of race, color, national origin, sex, age or disability in its programs or activities. The designated civil rights coordinator is the General Manager.
Last Updated (Tuesday, 05 August 2014 12:01)